Purchase orders from educational institutions and governmental bodies are welcome!
Our Fax: 813-944-4516
On checkout, please choose "Purchase Order" as your payment method.


Submit your order.


Fax your organization's letterhead to us at 813-944-4516


Advise your accounting department to make out a check payable to S3 Stores, Inc.

We are required to file W-8BEN-E form (see bellow) instead of W-9 as we are a Canadian company.

You may pay for the order after you receive it.
All checks should be payable to S3 Stores, Inc. and sent to:
S3 Stores, Inc.
2885 Sanford Ave SW #12717
Grandville, MI 49418
USA
or
S3 Stores, Inc.
27 Joseph St.
Chatham, Ontario, N7L 3G4
Canada
Thank you!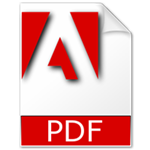 Download W-8BEN-E form